Contribution to research, protection and revitalization of industrial heritage of Belgrade
Допринос истраживању, заштити и ревитализацији индустријског наслеђа Београда
Authors
Nikolić, Marko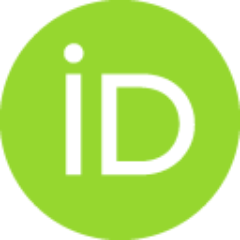 Article (Published version)

Abstract
The education process for the students of architecture, the future builders, provides possibilities to comprehend the problems of the city industrial heritage protection, its historical and urban context, its genesis and cultural and architectural values. The paper will present search for possibilities of protecting the "Pantelić" Foundry in Belgrade, its presentation and inclusion in the modern way of life. It was a part of master academic program at the Faculty of Architecture University of Belgrade. Through a designing process the students put an accent on comprehensive investigations of its entire history: various changes in its structure, from the middle of 19th century to the present day. The goal was to define a sustainable solution that would protect all the development stages of the complex. On the other hand, the idea was to make the complex active and useful once again, and to reintegrate it in its immediate surrounddings. Consequently, the students p
...
roposed a number of modern cultural, educational and artistic uses of the complex, which would be in correlation with its character and significance, thus providing a way of achieving an active future.
Процес образовања за студенте архитектуре, будуће градитеље, омогућава разумевање проблема заштите индустријског наслеђа, његовог историјског и урбаног контекста, његове генезе културних и историјских вредности. Овај рад приказује испитивање могућности за заштиту ливнице "Пантелић" у Београду, њену презентацију и укључивање у савремени живот. То је био део наставног програма на мастер академским студијама архитектуре Архитектонског факултета Универзитета у Београду. Студенти су кроз своје пројекте ставили нагласак на детаљно истраживање целокупне историје Ливнице, на разне промене у њеној структури од средине 19. века до данас. Циљ је био да се дефинише одрживо решење које би заштитило све развојне фазе комолекса, а са друге стране да се тај комплекс опет активира и учини корисним, као и да се интегрише у своју непосредну околину. Студенти су предложили низ модерних културних, образовних и уметничких садржаја, који би били у складу са карактером комплекса и његов
...
им значајем, као један од начина реализације његове активне будућности.
Keywords:
Industrial heritage / Protection / Reactivation / Authenticity / Integrity / Education / Индустријско наслеђе / Заштита / Ревитализација / Аутентичност / Интегритет / Образовање
Source:
Zbornik Radova Građevinskog Fakulteta, 2018, 34, 101-117
Publisher:
Subotica : Faculty of civil engineering