Addressing the Urban Heat Islands Effect: A Cross-Country Assessment of the Role of Green Infrastructure
Authors
Leal Filho, Walter
Wolf, Franziska
Castro-Díaz, Ricardo
Li, Chunlan
Ojeh, Vincent N.
Gutiérrez, Nestor
Nagy, Gustavo J.
Savić, Stevan
Natenzon, Claudia E.
Al-Amin, Abul Quasem
Maruna, Marija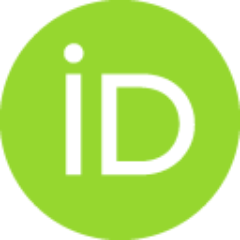 Bönecke, Juliane
Article (Published version)

,
MDPI
Abstract
The Urban Heat Islands (UHI) effect is a microclimatic phenomenon that especially affects urban areas. It is associated with significant temperature increases in the local microclimate, and may amplify heat waves. Due to their intensity, UHI causes not only thermal discomfort, but also reductions in the levels of life quality. This paper reviews the important role of green infrastructure as a means through which the intensity of UHI may be reduced, along with their negative impact on human comfort and wellbeing. Apart from a comprehensive review of the available literature, the paper reports on an analysis of case studies in a set of 14 cities in 13 countries representing various geographical regions and climate zones. The results obtained suggest that whereas UHI is a common phenomenon, green infrastructure in urban areas may under some conditions ameliorate their impacts. In addition, the study revealed that the scope and impacts of UHI are not uniform: depending on peculia
...
rities of urban morphologies, they pose different challenges linked to the microclimate peculiar to each city. The implications of this paper are threefold. Firstly, it reiterates the complex interrelations of UHIs, heat waves and climate change. Secondly, it outlines the fact that keeping and increasing urban green resources leads to additional various benefits that may directly or indirectly reduce the impacts of UHI. Finally, the paper reiterates the need for city planners to paymore attention to possible UHI effects when initiating new building projects or when adjusting current ones.
Keywords:
climate change / cities / urban heat islands / resilience / green areas
Source:
Sustainability, 2021, 13, 2, 753-