Fasiliti menadžment: održavanje objekata za vreme pandemije izazvane virusom korona
Facility management: building maintenance during the covid-19 pandemic
Authors
Radojević, Milan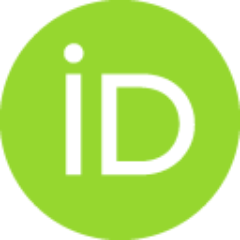 conferenceObject (publishedVersion)

,
Univerzitet u Beogradu - Arhitektonski fakultet
Abstract
Pandemija izazvana širenjem koronavirusa donela je mnogo promena u načinu i obimu korišćenja poslovnih, sportskih, trgovačkih, ugostiteljskih, kulturnih, obrazovnih i proizvodnih objekata sa aspekta upravljanja i održavanja. Cilj istraživanja je da se opišu, prenesu i analiziraju iskustva, metode i preporuke iz drugih sredina, kao i da se razmotri da li ista ili slična rešenja mogu da se primene u našoj praksi i sredini. Pored predstavljanja osnovnih problema u korišćenju objekata za vreme pandemije, ponuđenih preporuka i rešenja, u radu se razmatra i primena istih u Zgradi tehničkih fakulteta u Beogradu.
The pandemic caused by the spread of coronavirus infections has brought many changes in the manner and scope of use of facilities used for business, sports, trade, hospitality services, culture, education and production from the perspective of facility management and building maintenance. The aim of the research is to describe, convey and analyze experiences, methods and recommendations from other environments, as well as to consider whether the same or similar solutions could be applied in the local practice and environment. In addition to the presentation of the main problems in the use of facilities during the pandemic, the author discusses some recommendations and solutions. The paper considers possible application of these solutions in the building of the Technical Faculties in Belgrade.
Keywords:
Održavanje objekata / fasiliti menadžment / pandemija / koronavirus / Kovid-19 / Building maintenance / facility management / global pandemic / coronavirus / COVID-19
Source:
Zbornik radova [Elektronski izvor] / Osmi nacionalni naučno-stručni skup sa međunarodnim učešćem Instalacije & arhitektura 2021, Beograd, 02. decembar 2021, 2021, 85-93
Publisher:
Beograd: Univerzitet u Beogradu - Arhitektonski fakultet