Proceedings of the 21st International Congress of Aesthetics, Possible Worlds of Contemporary Aesthetics Aesthetics Between History, Geography and Media
Contributors
Janković, Nataša
Drobnjak, Boško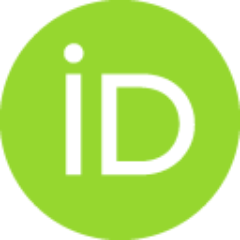 Nikolić, Marko
Book (Published version)

Abstract
The Faculty of Architecture, University of Belgrade and the Society for Aesthetics of Architecture and Visual Arts of Serbia (DEAVUS) are proud to be able to organize the 21st ICA Congress on "Possible Worlds of Contemporary Aesthetics: Aesthetics Between History, Geography and Media". We are proud to announce that we received over 500 submissions from 56 countries, which makes this Congress the greatest gathering of aestheticians in this region in the last 40 years. The ICA 2019 Belgrade aims to map out contemporary aesthetics practices in a vivid dialogue of aestheticians, philosophers, art theorists, architecture theorists, culture theorists, media theorists, artists, media entrepreneurs, architects, cultural activists and researchers in the fields of humanities and social sciences. More precisely, the goal is to map the possible worlds of contemporary aesthetics in Europe, Asia, North and South America, Africa and Australia. The idea is to show, interpret and map the unity and di
...
verseness in aesthetic thought, expression, research, and philosophies on our shared planet. Our goal is to promote a dialogue concerning aesthetics in those parts of the world that have not been involved with the work of the International Association for Aesthetics to this day. Global dialogue, understanding and cooperation are what we aim to achieve. That said, the 21st ICA is the first Congress to highlight the aesthetic issues of marginalised regions that have not been fully involved in the work of the IAA. This will be accomplished, among others, via thematic round tables discussing contemporary aesthetics in East Africa and South America. Today, aesthetics is recognized as an important philosophical, theoretical and even scientific discipline that aims at interpreting the complexity of phenomena in our contemporary world. People rather talk about possible worlds or possible aesthetic regimes rather than a unique and consistent philosophical, scientific or theoretical discipline.
Keywords:
International Association for Aesthetics / 21st International Congress of Aesthetics / Aesthetics / Architecture / Philosophy / Art history / Contemporary aesthetics and art / European aesthetics / Asian aesthetics / Anglo-American aesthetics / African aesthetics / South American aesthetics / Cultural studies
Source:
2019
Publisher:
Belgrade : University of Belgrade - Faculty of Architecture
Related items
Showing items related by title, author, creator and subject.
Janković, Nataša; Drobnjak, Boško; Nikolić, Marko

(Belgrade : University of Belgrade - Faculty of Architecture,

2019

)

Drobnjak, Boško; Šuvaković, Miško

(Aalto University, Finland,

2020

)

Kuletin-Ćulafić, Irena

(Универзитет у Београду, Архитектонски факултет,

2012

)