The impact of the restitution on the preservation of cultural and architectural heritage and the urban development of modern Belgrade
Uticaj procesa restitucije na zaštitu kulturne i arhitektonske baštine i urbani razvoj modernog Beograda
Authors
Roter-Blagojević, Mirjana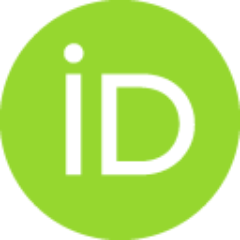 Article (Published version)

Abstract
The main goal of the paper is to highlight some important issues connected with future protection of cultural and architectural heritage and development of modern Belgrade, encouraged by Restitution, which caring out today in Serbia with some delay in relation with others post-socialist countries. Th e signifi cant political, ethical and cultural aspects and questions are connected with this process and its actors – government institutions, developers, citizens, NGOs, etc. These aspects are not connected only with tangible, but more with intangible heritage – memory on the historical figures and events. Th e new property legislation frame and refund of private property confi scated and nationalized after the WWII have great impact on protection of cultural heritage – monasteries, rural and urban ambiences, public and residential buildings. The preparation of the new modern law in the fi eld of protection of cultural and architectural heritage − more based on international convention an
...
d recommendations − are very important for further development of Serbia within the Europe. The establishment of clear rules, trust and good relation between owners and state institutions will enable better future preservation and maintenance of the listed cultural property.
U radu se razmatraju pojedine značajne teme povezane se zaštitom kulturne i arhitektonske baštine, kao i urbanim razvojem Beograda, posmatrane u interakciji sa procesom restitucije koji se odvija u Srbiji sa izvesnim zakašnjenjem u odnosu na druge istočnoevropske postsocijalističke i postkomunističke zemlje. Sa ovim procesom povezani su važni politički, istorijski i kulturni aspekti i pitanja, ali i sa njegovim učesnicima − državom, novim i prvobitnim vlasnicima (institucijama, fondovima, zadužbinama, udruženjima građana i pojedincima). Oni nisu povezani samo sa samom materijalnom imovinom koja je predmet restitucije, često sa kompleksima i zgradama danas u statusu kulturnog dobra, već mnogo više sa njihovim vlasnicima i značajem koji su imali za formiranje građanskog društva u periodu pre Drugog svetskog rata. Aktualni zakonski okvir restitucije vlasništva nad zemljištem i zgradama, kao i povraćaj imovine oduzete konfi skacijom i nacionalizacijom, otvara brojne nedoumice i pitanja, a
...
u mnogim slučajevima ne pruža adekvatnu fi nansijsku i moralnu kompenzaciju za njihove prvobitne vlasnike. Proces restitucije ima i značajan društveni uticaj na zaštitu i revitalizaciju kulturne baštine u Srbiji – manastire, ruralna i urbana mesta, javne i privatne zgrade, industrijsko nasleđe i slično – koja su danas najčešće kulturna dobra velikog i izuzetnog značaja za zajednicu. Iz tog razloga evidentna je potreba za donošenjem novog modernijeg zakona iz oblasti zaštite kulturnog nasleđa (važeći je iz 1994. godine), u većoj meri zasnovanog na savremenim međunarodnim konvencijama i preporukama u ovoj oblasti, ali još više baziranog na iskustvima drugih zemalja u domenu privatnog vlasništva i korišćenja kulturnih dobara. To je i jedan od bazičnih preduslova za budući razvoj Srbije u okviru demokratskog evropskog društva. Samo uspostavljanje jasnih pravila, poverenja i dobre saradnje između privatnih vlasnika i državnih institucija može omogućiti bolju zaštitu i održavanje urbane i arhitektonske baštine. Iz tog razloga savremena restitucija, kao značajni reformski proces, nema samo važne društvene i političke aspekte, već mnogo više etičke i moralne. Oni su prvenstveno povezani sa nematerijalnim nasleđem, memorijom i revalorizacijom društvenog i kulturnog značaja koji su imale pojedine istorijske ličnosti i institucije (zadužbine, udruženja građana, fondovi i sl.) iz vremena stvaranja modernog demokratskog društva u Srbiji XIX i prve polovine XX veka.
Keywords:
restitution / cultural property / intangible heritage / endowment / restitucija / kulturna dobra / nematerijalno nasleđe / graditeljsko nasleđe / zadužbine
Source:
Limes plus, 2014, 11, 2
Projects: