Conceptual framework for planning development process building
Konceptualna osnova za izgradnju planskog razvojnog procesa
Authors
Maruna, Marija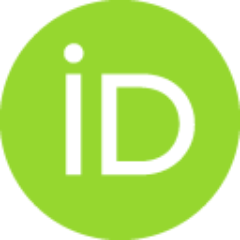 Article (Published version)

Abstract
Presented concept of the planning development process challenges improvement of the contemporary urban planning methodology on the basis of existing knowledge and experience gathered in the complex system management and development. Two main subjects to address, driven by existing problems in current urban planning practice, are: dynamics of changes in the applied ambient and complexity of the problem treated within the urban development. Those problems are in the same time also listed as main problems to be resolved by complex system management. Development of a urban plan presupposes organized, predefined and consistent set of planning tasks and activities, which should be methodologically based on used planning paradigm. Urban planning process is currently based on two, seemingly, opposite paradigms, rational and communicative-collaborative, what complicates and burdens development and establishment of this methodological approach and establishment of the proper methodology. Process
...
of the production of the software supported solutions, is today based on the set of modern and powerful methodologies used to define, order and organize activities, tasks, responsibilities within the software development process, why we are witnessing today remarkable success in this domain. In order to benefit on this success our suggestion is to apply similar approach to establish Plan Development Process, seen as instrument, also for ordering and organizing planning and planners activities, tasks and responsibilities. Presented research aims to test possibilities of accommodation of the Unified Process, as on of the most successful methodology for software development management, to the needs of contemporary urban planning. Paper suggest development of hypothetical process for urban planning, named as Planning Development Process, to articulate reconciliation of valuable assets of rational, communicative-collaborative and other existing planning paradigms.
Koncept planskog razvojnog procesa načelno preispituje mogućnost unapređenja savremene metodologije urbanističkog planiranja primenom iskustava iz oblasti upravljanja složenim sistemima. Savremene okolnosti u kojima se odvija urbanističko planiranje nameću dve glavne teme planskog procesa: dinamičnost promena ambijenta u kojem se odvija planski proces i kompleksnost problema sa kojima se taj proces susreće. Pomenute teme istovremeno spadaju u red najznačajnijih pitanja oblasti upravljanja složenim sistemima. Proces izrade planskog rešenja podrazumeva uređen skup planskih zadataka, koji je u metodološkom smislu direktno zavisan od planske paradigme. Savremen proces urbanističkog planiranja se oslanja na dve, naizgled, suprotstavljene paradigme, racionalne i komunikativno-kolaborativne, usled čega se javljaju i problemi utvrđivanja odgovarajućeg metodološkog pristupa. Proces planiranja posmatran kao način uređivanja poslova u planiranju, odnosno planskih zadataka, se može razmatrati u ok
...
viru oblasti upravljanja složenim sistemima, i to oblasti upravljanja procesom izrade softverskih rešenja u okviru koje su razvijene najsavremenije metodologije za uređenje poslova i odgovornosti u okviru razvojnog procesa. Istraživanje je usmereno na proveru mogućnosti prilagođavanja metodologije Unified Process-a, kao najuspešnije metodologije u oblasti upravljanja procesom izrade softverskih rešenja, potrebama savremenog urbanističkog planiranja u smislu razvoja hipotetičkog modela urbanističkog planiranja, takozvanog planskog razvojnog procesa, koji bi objedinio vrednosti racionalne i savremene planske paradigme.
Keywords:
urban planning / urban planning methodology / complex system management / software development process / unified process / urbanističko planiranje / metodologija urbanističkog planiranja / upravljanje složenim procesima / softverski razvojni proces / unified process
Source:
Info M, 2008, 7, 26, 8-16
Publisher:
Univerzitet u Beogradu - Fakultet organizacionih nauka, Beograd