Toward a National Core Curriculum in Urbanism: The Case of Serbia
Na poti k nacionalnemu temeljnemu učnemu načrtu za področje urbanizma: primer Srbije
Authors
Maruna, Marija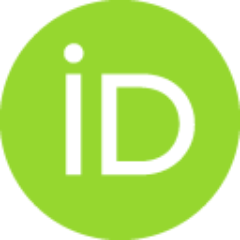 Milovanović-Rodić, Danijela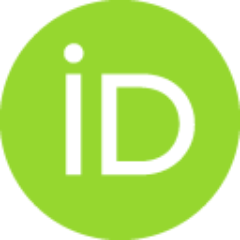 Contributors
Zvodnik Lamovšek, Alma
Book part (Published version)

,
Univerza v Ljubljani, Fakulteta za gradbeništvo in geodezijo
Abstract
Over the past three decades, Serbia's development context has been marked by social and economic transition, war conflicts, and accession to the European Union (EU). These three factors have altered the dominant ideology and value system, including concepts, models of engagement, types of solutions, skills and knowledge across all fields of human endeavor, urbanism included. The complexity of these changes, and the growing tendency to exclude urbanists from local and national development policies and projects, require a re-assessment of their current role and position in urban governance, as well as of the adequacy of their competences and models of education. This paper presents a proposal for introducing a National Core Curriculum in Urbanism (NCCU) as a strategically significant instrument with a number of key roles: (a) to build capacity of the professional community for facing developmental challenges and so ensure ongoing sustainability; (b) to evaluate the quality and guide
...
the development of (new) study programmes; and (c) to allow Serbian professionals to become competitive in the European/global market. The paper comprises three main parts. The first section discusses the relative merits of an NCCU, together with an overview of international initiatives, experiences, and practices in this area. The second part presents key documents relevant for developing the NCCU, grouped into three categories: (i) 'agendas', or development concepts and EU's directives; (ii) charters of associations of planning schools, and (iii) the local context's legal framework and public policies. The conclusion section introduces a possible methodological procedure for institutionalising the NCC and discusses potential advantages/benefits and disadvantages/drawbacks of this instrument.
V zadnjih treh desetletjih so razvojni kontekst Srbije zaznamovali družbena in gospodarska tranzicija, vojni konflikti in vstop v Evropsko unijo (EU). Ti trije dejavniki so spremenili prevladujočo ideologijo in vrednostni sistem, vključno s koncepti, modeli vključevanja, vrstami rešitev, spretnostmi in znanjem na vseh področjih človekovih prizadevanj, vključno z urbanizmom. Zaradi kompleksnosti teh sprememb in vse večjih teženj, da bi urbaniste izključili iz lokalnih in nacionalnih razvojnih politik in projektov, bo treba ponovno oceniti njihovo trenutno vlogo in položaj v urbanističnem upravljanju kot tudi ustreznost njihove usposobljenosti, pristojnosti in modelov izobraževanja. Prispevek predstavlja predlog za uvedbo nacionalnega temeljnega učnega načrta za področje urbanizma kot strateško pomembnega instrumenta z večjim številom ključnih vlog: (a) povečati zmogljivost strokovne skupnosti za soočanje z razvojnimi cilji in tako zagotavljati vzdržnost, (b) oceniti kakovost in usmerj
...
ati razvoj (novih) študijskih programov in (c) strokovnjakom v Srbiji omogočiti, da postanejo konkurenčni na evropskem/svetovnem trgu. Prispevek je razdeljen na tri dele. Prvi del obravnava prednosti temeljnega učnega načrta za področje urbanizma, s pregledom mednarodnih pobud, izkušenj in praks na tem področju. Drugi del predstavlja ključne dokumente, pomembne za razvoj temeljnega učnega načrta, ki so razvrščeni v tri kategorije: (i) agende ali razvojni koncepti in direktive EU, (ii) listine združenj šol za prostorsko načrtovanje ter (iii) pravni okvir na lokalni ravni in javne politike. V sklepu predlagamo metodološki postopek za institucionalizacijo temeljnega učnega načrta ter obravnavamo potencialne prednosti/koristi in slabosti/pomanjkljivosti tega instrumenta.
Keywords:
Urban governance / Post-socialist transition / Higher education / Professional competences / Serbia
Source:
Prostorski načrtovalci 21. stoletja, 2018, 81-89
Publisher:
Ljubljana: Univerza v Ljubljani, Fakulteta za gradbeništvo in geodezijo