The Role of University in a Policy Making Process: Introducing Integrated Urban Projects for Effective Urban Governance in Serbia
Аутори
Milovanovic Rodic, Danijela
Čolić, Ratka
Maruna, Marija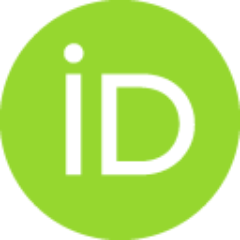 Остала ауторства
Anguilliari, Enrico
Dimitrijević, Branka
Kosanović, Saja
Finfak, Alenka
Novaković, Nevena
Klein, Tillmann
Поглавље у монографији (Објављена верзија)

,
The authors own the copyrights of their texts
Апстракт
This chapter suggests a new view on the arrangement of urban governance for Serbia, where an Integrated Urban Project (IUP) is examined as an instrument for achieving sustainable development. Policy-making in Serbia's urban development is faced with the challenge of transition from a traditional, bureaucratic, and autocratic system towards a new, efficient, effective, communicative, and flexible one. The process of searching for new instruments for its realisation was initiated due to the existing model's inability to deal with complex problems brought about by the post-socialist economic and social transition, as well as global influences related to Serbia's planned accession to the European Union (EU). The first part of the chapter briefly outlines the concept of a new urban governance model. The second section defines the characteristics of an IUP as an instrument intended to create and implement sustainable public policies in the field of urban development. The third par
...
t presents curricula of master's theses and master's projects for three generations of students of the Integrated Urbanism master's programme at the Faculty of Architecture, University of Belgrade: (i) IUPs for Inner City Development, (ii) IUPs for Disaster Risk Management, and (iii) IUPs for Municipal Development. Regardless of the differences in topics and locations, the students' assignments were to work with specific local institutions to devise IUPs in response to identified problems of the 'real' context and indicate how these might be put into practice. This section details the results achieved by the latest generation of students: (i) the IUPs as urban governance instruments, focusing on their integration potential; and (ii) the IUPs development process, showing the types and techniques of communication and knowledge dissemination amongst students, as well as between students and mentors, and with the local community and the broader professional and academic public. Besides aiming to contribute to a comprehensive innovation of the curriculum in the local context of a post-socialist country, the purpose of this chapter is to point out the options and opportunities for collaboration between academic institutions and local communities in the introduction of new topics, ideas, concepts, and instruments for effective urban governance in Serbia.
Кључне речи:
integrated urban project / urban governance instruments / curriculum innovation / academia– local community collaboration
Извор:
Integrated Urban Planning: Directions, Resources and Territories, 2018
Пројекти:
Erasmus+ KA2 project Creating the Network of Knowledge Labs for Sustainable and Resilient Environments (KLABS)
Напомена:
Book series: Reviews of Sustainability and Resilience of the Built Environment for Education, Research and Design