Can planning solutions be evaluated without insight into the proces of their creation?
Autori
Maruna, Marija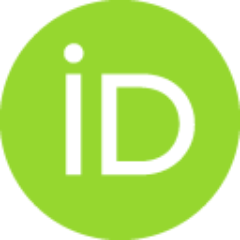 Ostala autorstva
SCHRENK, Manfred
POPOVICH, V.V.
ZEILE, P.
ELISEI, P.
BEYER, C.
Konferencijski prilog (Objavljena verzija)

Apstrakt
The paper focuses on an analysis of the political project of Belgrade Waterfront as a drastic case of usurpation of formal planning procedures and the role of experts in the creation of planning solutions. As a campaign tool of the ruling political party, this project has evolved into an urban plan of national importance, and substantial modifications to the existing planning system in Serbia have been made to allow it to be achieved. In a completely non-transparent manner, and without professional involvement, changes have been made to the legal framework, system planning hierarchy, competences for planning decision-making, as well as to planning constraints for the site in question. Notwithstanding all these issues, there was no broad-based reaction by experts. The primary objective of this study is to analyse the tone of day-to-day media reporting so as to determine the main stakeholders and how they speak about the project, and, having recognised these interests and power
...
distribution, identify the real views of the profession about the project. Emphasis is placed on discovering the cause behind the lack of response by the profession, in particular in the context in which the planning system operates. Results of this research should indicate the main problems facing the system and, consequently, produce guidelines for its improvement.
Ključne reči:
Project of Belgrade Waterfront / Planning procedures / Role of experts
Izvor:
REAL CORP 2015. Plan Together - Right Now - Overall. From Vision to Reality for Vibrant Cities and Regions Proceedings of the 20th International Conference on Urban Planning, Regional Development and Information Society, 2015, 121-132
Izdavač:
Schwechat : CORP - Competence Center of Urban and Regional Planning
Finansiranje / projekti: