Vis-à-vis Communication? Digital and Physical Spaces of Interaction in the Contemporary City
Аутори
Stupar, Aleksandra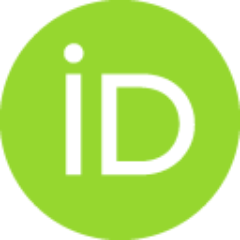 Đukic, Aleksandra
Остала ауторства
Beyer, Clemens
Elisei, Pietro
Popovich, Vasily V.
Schrenk, Manfred
Zeile, Peter
Конференцијски прилог (Објављена верзија)

Апстракт
ICT is an important social medium which influences the concepts of space and place. It allows creative participation of users who act as consumers of places, active contributors in the process of urban design or critics. The first phase of the ICT development in cities was focused on providing and assuring low-cost Internet access which would enable free connectivity within a community, at home or work (Loader and Keeble, 2004). Gradually, the relationship between ICT, community and cities has been continuously analyzed and elaborated emphasizing new topics and targeting design and meaningful application of ICT within communities. Simultaneously, the role of digital networks and flows has been recognized in many fields of urban reality, fostering civic engagement (Pigg, 2001) and supporting a sustainable social, cultural or economic development of cities and their spaces. Nowadays, people interact in both physical and virtual realm, gathering formally or informally in order to
...
exchange information and knowledge, disseminate practice and experiences, or erase different kinds of limitations. While the main role of open public spaces is to provide social contacts between people, remaining the place where they can rest, recreate and enjoy the environment, e-networks have opened additional channels of communication and diffusion. Allowing an extended (spatial and temporal) community upgrading and interchange, the digital surrounding has become a new tool and a setting for contemporary activities demanding continuous development and synchronization with global challenges and needs. Considering the ambiguous nature of modern cities and their public spaces, the paper will tackle several questions. What is the future of open public spaces? Can virtual space take on the role of the physical one? Could we use social networks as additional and dynamic tools for fulfilling the main tasks of open public spaces? What are the recent innovations introduced into cities in order to support increasing number of communication modes? How they affect urban modelling - both on the physical and the virtual level of urban life?
Кључне речи:
ICT / Social medium / Digital networks / Digital surrounding
Извор:
REAL CORP 2015. Plan Together – Right Now – Overall. From Vision to Reality for Vibrant Cities and Regions : Proceedings of the 20th International Conference on Urban Planning, Regional Development and Information Society, 2015, 685-691
Издавач:
Schwechat : CORP - Competence Center of Urban and Regional Planning
Финансирање / пројекти: