Integrative Urban Design Game as a Method for Creating Liveable Urban Ambients
Autori
Mrđenović, Tatjana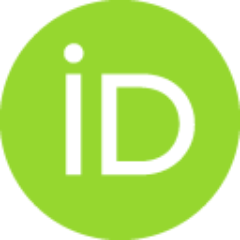 Ostala autorstva
Schrenk, Manfred
Popovich, Vasily V.
Zeile, Peter
Elisei, Pietro
Konferencijski prilog (Objavljena verzija)

Apstrakt
Complexity of urban environments implies new methods that can design urban ambients in sustainable manner. This means that urban design and urban planning must work together in order to achieve flexibility for liveable urban ambients in the process of sustainable urban regeneration. Problem and research questions that guide this work are: How to achieve this kind of disciplinary, interdisciplinary and participative cooperation? Is it possible to overcome main obstacles of interest based urban development? Do traditional methods of urban design and urban planning can achieve the integration? The aim of the paper is testing the "Integrative urban design game", the method applied in the process of urban regeneration of Bač Fortress Suburbium, regarding its possibilities to frame and integrate different rationalities into a coherent future. Different rationalities come from variety of actors and stakeholders in the community seen as carriers of urban vitality and identity. The hyp
...
othesis is that the method is in the relation with local context and level of social capital in local communities. Therefore, the expected results of the paper will (dis)prove the integrative "power" of the method using case study as a methodological approach of measuring the level of acceptance and integration among different group of stakeholders.
Ključne reči:
Urban environments / Urban design / Urban planning / Urban development / Bač Fortress Suburbium
Izvor:
REAL CORP 2012. Re-Mixing the City. Towards Sustainability and Resilience? : Proceedings of 17th international conference on Urban Planning and Spatial Development in the Information Society, 2012, 399-406
Izdavač:
Schwechat : CORP - Competence Center of Urban and Regional Planning
Related items
Showing items related by title, author, creator and subject.
Мрђеновић, Татјана Ј.

(Универзитет у Београду, Архитектонски факултет,

2012

)

Radosavljević, Uroš B.

(Универзитет у Београду, Архитектонски факултет,

2015

)

Niković, Ana; Manić, Božidar; Đokić, Vladan; Roter-Blagojević, Mirjana

(Rome : U + D Editions,

2015

)