Improvement of City Competitiveness by Re-Mixing of Inner Strengths
Authors
Simeuncević Radulović, Sanja
Mitrović, Biserka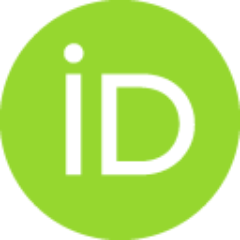 Furundzić, Danilo
Contributors
Schrenk, Manfred
Popovich, Vasily V.
Zeile, Peter
Elisei, Pietro
Conference object (Published version)

Abstract
Globalization was marked by mobility – mobility of people, goods, capital, ideas and knowledge. As a result, development strategies in many cities have concentrated on the attraction of new investments, multinational headquarters, international events, tourists and high-skilled workforce, on the attraction of part of the global capital. The question is have these strategies been truly successful in the previous decades, can the attraction of foreign capital still be adequate in the challenging times and economical crises. This paper will explore another possible approach to strategies for improvement of city competitiveness, ones that are more based on inner city strengths and possibilities, which might be more suitable for contemporary times. Some of most recent research shows that global capital and workforce are not as mobile as it was considered, that are rooted in the economical path, social and cultural network of the city. The inner values of the city such as – inner so
...
cial and business networks, identity and living conditions have strong impact on city competitiveness in global market. Local inner strength of city and its citizens can be the source of city's wealth and resilience in the era of globalization. This paper will try to give a new way of looking on city development strategies for the improvement of its competitiveness on regional and global scale. It will elaborate the possibilities to reuse existing inner strengths of local production, creativity and innovations in the city, to remix existing and new values and qualities, with the aim of creation of city's growth in the present global conditions.
Keywords:
Globalization / City competitiveness / Inner values of the city / City development strategies
Source:
REAL CORP 2012. Re-Mixing the City. Towards Sustainability and Resilience? : Proceedings of 17th international conference on Urban Planning and Spatial Development in the Information Society, 2012, 377-385
Publisher:
Schwechat : CORP - Competence Center of Urban and Regional Planning