Fill in the Blanks: Challenging the Modernism, Satisfying the Users' Needs?
Authors
Đukic, Aleksandra
Stupar, Aleksandra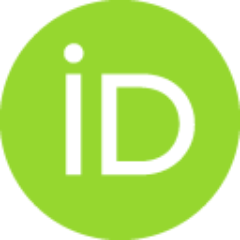 Contributors
Schrenk, Manfred
Popovich, Vasily V.
Zeile, Peter
Elisei, Pietro
Conference object (Published version)

Abstract
The contemporary transformations, caused by frictions between local and global forces, have to provide comprehensive answers to numerous questions – from urban efficiency, environmental challenges, social (in)equality, to urban history, identity and future sustainability. However, the processes which shape our environment sometimes do not respond to actual needs of users, creating a gap between ambitious visions of professionals and politicians and our everyday life patterns. Considering all recent challenges the paper will analyze the case of New Belgrade and its current urban metamorphosis which has an impact on the character of open public spaces. The focus of the research will be Block 21, which was built during the 1970s and 1980s, after the national architectural competition. Following the guidelines of the Master plan it was conceived as a mono-functional residential block, but its reconstruction, conducted in two phases (during the 1990s and 2000s), instigated some typ
...
ological changes. New functions were added (for ex. commercial and office spaces), as well as new residential structures, which were quite different from existing ones. Open community spaces were also transposed to another type, different in size, function, pattern of communication and accessibility. Following the thesis that successful public spaces should be responsive to the needs of their users, the paper will present a research which has been done on needs and conflicts in open space. Based on a survey and interviews of end users, along with observation and behavior mapping of activities, this paper should provide answers on how recent changes of Block 21 meet users' needs and to what extent they collide with the original modernist outline.
Keywords:
New Belgrade / Block 21 / Open space / Public spaces
Source:
REAL CORP 2012. Re-Mixing the City. Towards Sustainability and Resilience? : Proceedings of 17th international conference on Urban Planning and Spatial Development in the Information Society, 2012, 305-313
Publisher:
Schwechat : CORP - Competence Center of Urban and Regional Planning