Creative Capital for Smart Solutions: Toward a Liveable City
Authors
Simeunčević Radulović, Sanja
Stupar, Aleksandra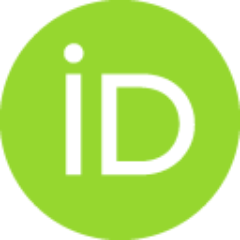 Contributors
Schrenk, Manfred
Popovich, Vasily V.
Zeile, Peter
Elisei, Pietro
Beyer, Clemens
Conference object (Published version)

Abstract
Creative capital of a city is a stock of knowledge, talent and experiences possessed by individuals and the population at large. It presents not only concentration of creative people in a city, but also their organised social interaction that generates innovations and economic value. The importance of creative capital for city wealth, development and competitiveness is well known and proven. However, the relationship between creative capital and 'smart features' of a city has not been thoroughly analysed or sufficiently used in practice. The smart city concept has a broad definition and understanding. It could refer to a city with high concentration of highly educated people, or to one which uses ICT for improving the efficiency of urban systems. In this paper the smart city concept will be considered in the context of sustainability and environmental protection, focusing on the development and implementation of ICT networks in key urban issues - environment, society and tech
...
nology. Creative capital has a special role in 'smart' development, especially considering available human resources, innovative potential, transfer of knowledge, and spill-over effects. Therefore, the aim of this paper is to identify and analyse the role which creative capital has in the development of a smart city. Focusing on the case of Belgrade and its emerging creative district Savamala, the paper will also propose some guidelines for possible development and implementation of smart solutions which could stimulate creative capital and/or use it for further 'smart' upgrading of the city.
Keywords:
Creative capital / Innovation / Cognitive-creative industry / Knowledge / Smart city
Source:
REAL CORP 2016 Smart Me Up! How to become and how to stay a Smart City, and does this improve quality of life? : proceedings of 21st international conference on Urban Planning, Regional Development and Information Society, 2016, 189-196
Publisher:
Vienna : CORP – Competence Center of Urban and Regional Planning
Funding / projects: