Communal Companies Merging as Smart Approach: Kikinda Town in Serbia Case Study
Authors
Furundžić, Danilo S.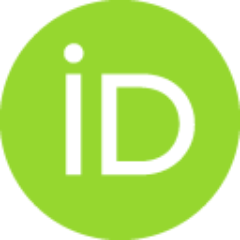 Jakšić-Kiurski, Dijana
Petrović, Ivana
Contributors
Schrenk, Manfred
Popovich, Vasily V.
Zeile, Peter
Elisei, Pietro
Beyer, Clemens
Conference object (Published version)

Abstract
The objective of this paper is to show that one of the possible approaches to get smart town is communal companies merging, because such venture improves municipal budget. This paper presents a case study of a new public communal company of Kikinda Town in Serbia. Following Kikinda Municipality description, previous five communal companies and the new one are briefly presented. Five public communal companies duties are merged into the duty of one compound public company named Public Company "Kikinda" (PC Kikinda). PC Kikinda services are more efficient, less costly and provide better quality. Also, the entire business and public funds spending are more transparent. Kikinda Municipality public expenses in recent years are displayed by tables and diagrams. The expenses analysis approves that communal restructuring has improved the Municipality budget. The restructuring of public utilities services carried out has improved Kikinda Municipality economic capacity and has allowed
...
different allocation of budgetary resources. This is an essential prerequisite for the Municipality of Kikinda future economic and social development towards a smart town.
Keywords:
Communal / Company / Kikinda (Serbia) / Merging / Town
Source:
REAL CORP 2016 Smart Me Up! How to become and how to stay a Smart City, and does this improve quality of life? : proceedings of 21st international conference on Urban Planning, Regional Development and Information Society, 2016, 161-170
Publisher:
Vienna : CORP – Competence Center of Urban and Regional Planning