Perspectives for urban experts in future urban development and mobility practice in Serbia
Authors
Radosavljević, Uroš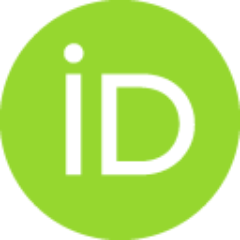 Lalović, Ksenija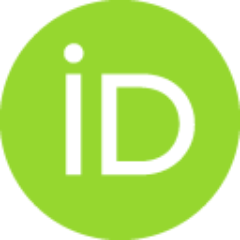 Mrđenović, Tatjana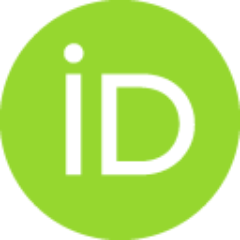 Contributors
Schrenk, Manfred
Popovich, Vasily V.
Zeile, Peter
Conference object (Published version)

Abstract
The focus of this paper is in reviewing the possibilities of new designed and tested teaching concepts, methods and skills at the Faculty of Architecture Belgrade University (FABU) based on the contemporary theoretical and practical European approaches in the field of sustainable urban transport and mobility and implications for future urban experts in the field of urban development and mobility practice in Serbia. The importance of knowledge and information is rapidly rising in the knowledge economy especially in cities as nodes of production, processing, exchange and even trade of knowledge. Important role in that process which occurs in cities belongs to the Universities and research institutes, beside many other relevant actors like public authorities, NGO's & CBO's, private companies, civil society. In the process of Serbia's accession to the EU the whole country is in the process of reform dealing with burdens from the past and aiming towards European values. Legislative
...
as well as capacity building activities are present from the year of 2000 by democratically elected governments and by international NGO's and official governmental organizations (EU commission…). FABU participates in the FP6 EU funded project 'Sustainable Surface Transport' as one of the partners in the project, disseminating knowledge on sustainable urban transport and mobility. The project has enormous importance for improvement of all our institutions in the field of clean and sustainable urban transport systems and promotion and participation of Serbia in European Union projects. Benefits of using ELTIS web site is that experts from various fields can expand their knowledge on sustainable urban transport and mobility systems using findings and specific experience from other countries. With the aim of disseminating knowledge on sustainable urban transport and mobility in Serbia the Faculty of Architecture realized several activities and results on urban transport and mobility issues: • Promotion of ELTIS web site on seminars, round tables and trainings delivery in Serbia to public sector representatives (ministries, local authorities, urban planning traffic departments), NGO's (bicycle associations), private sector urban design offices. • Translation of 56 English case studies into Serbian language and 13 Serbian case studies accessible on the ELTIS web site. • In the education curriculum at the Bachelor level at the Faculty of Architecture new subject ''Mobility in cities'' was established two years ago where students work with realized EU and Serbian case studies on sustainable urban transport and mobility and its implications on urban structure, compare EU & Serbian context and give recommendations in mentioned field in soft aspects for policy issues, urban planning & management concepts, and urban design. These new teaching concepts and methods designed & conducted by the authors of this paper were tested for 2 semesters and proved to add value to the knowledge and specific expert skills in two direct ways. One was that the increased demand from the students on sustainable design and urban mobility led to the additional subject ''Traffic in cites'' introduced last year. Another direct result was visible in the Urban Design Projects on Bachelor and Master level of studies where students applied new knowledge and skills on aspects of urban design and planning of the development of cities and reaching liveable and healthy cities for all users in accordance with principles of sustainable mobility concepts. The paper explores and discuses new knowledge from the comparison of European and Serbian context and its applicability in the future urban development and mobility education and practice in Serbia.
Keywords:
Teaching concepts / ELTIS web site / Urban transport and mobility / Education
Source:
REAL CORP 2010. Cities for Everyone: Liveable, Healthy, Prosperous : Proceedings of 15th international conference on Urban Planning and Spatial Development in the Information Society, 2010, 541-546
Publisher:
Schwechat : CORP - Competence Center of Urban and Regional Planning