Enhancing Competitiveness of Serbian Medium-Sized Cities in Global Urban Networks
Authors
Simeunčević, Sanja
Mitrović, Biserka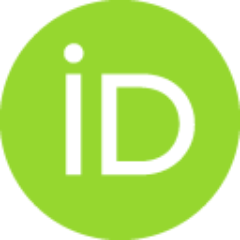 Contributors
Schrenk, Manfred
Popovich, Vasily V.
Zeile, Peter
Conference object (Published version)

Abstract
Serbian medium-sized cities went through dramatic changes in the last two decades. From national and regional centres of industrial productions in 70s and 80s, became cities with economical and demographic recession. They have lost their regional and, in some cases, even national competitiveness, as well as previously created advantages and networks. The process of transition from planned to market economy and privatization of state companies in the last decade, did not give the expected results in the cities development stimulation. A delayed entrance of the cities into global competition for mobile capital, after political and economic sanctions in the 90s, made their attempts for positioning in urban networks even more difficult. The rise of foreign investment inflow in 2002, which was seen as a cure for the degradation of the cities, was interrupted by the global economic crisis. New challenging circumstances have put stress on new strategies and anticipatory plans for Ser
...
bian mediumsized cities development. This paper explores competitive potentials of medium-sized cities for their introduction in specialized global urban networks. It also analyzes the enhancement of their position in knowledge and innovation based economies, and applies them to chosen, case study Serbia. The aim of the paper is to present the approach to strategic planning of Serbian cities, which could withstand global economy changes; long-term plans relying on their inner resources, the existing and potentially created ones, which will reinforce the cities and make them competitive.
Keywords:
Medium-sized cities / Potentials / Urban networks / Strategic planning / Serbian cities
Source:
REAL CORP 2011. Change for Stability – Lifecycles of Cities and Regions. The Role and Possibilities of Foresighted Planning in Transformation Processes : Proceedings of 16th international conference on Urban Planning and Spatial Development in the Information Society, 2011, 275-284
Publisher:
Schwechat : CORP - Competence Center of Urban and Regional Planning