Management of Rapid Growth in the Rift between the Principles of Sustainability, Market Requirements and Strategic Planning – the Possible Approaches to Local Planning of National Park Kopaonik Area
Authors
Mitrović, Biserka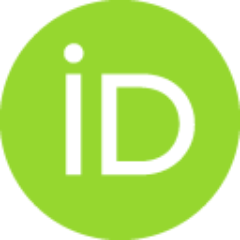 Simeunčević, Sanja
Ralević, Miodrag
Klišmanić, Tanja
Contributors
Schrenk, Manfred
Popovich, Vasily V.
Zeile, Peter
Conference object (Published version)

Abstract
This paper deals with the structural changes of the development of the National Park Kopaonik region and discusses different points of view. The emphasis has been put on the relation between seemingly opposite concepts: different aspects of sustainable planning on one side, and market requrements on the other. Sustainable planning and market requirements in the current planning practice in Serbia are predominantly observed as opposing concepts which, in many cases exclude each other. In that context, environmental – ecological sustainability is mostly the only aspect treated by local, regional and republic government bodies, whilst the market demands and the growth of local economy are practically viewed only as profitability and economic gain. As a result, this paper will emphasize the pros and cons of both approaches, giving the possibilities of coexistence and potential compatibility these two concepts through the example of local plan for valuable natural area within Nati
...
onal Park. Therefore, the framework for local planning is based on preservation of natural resources and outstanding potential for tourism, sport and recreation. Sustainability through intelligent resource management seems to be the only acceptable concept where regional values and local needs can meet. The papers presents the course of research and practical application of selected principles which, unifying and giving equal importance to ecological, institutional, social and economic sustainability, create realistic conditions for the development of local communities and spatial units with special natural values on the basis of good managing and preserving resources and the revival of local economy.
Keywords:
National Park Kopaonik / Structural changes / Sustainable planning / Market requrements / Natural resources
Source:
REAL CORP 2011. Change for Stability – Lifecycles of Cities and Regions. The Role and Possibilities of Foresighted Planning in Transformation Processes : Proceedings of 16th international conference on Urban Planning and Spatial Development in the Information Society, 2011, 591-599
Publisher:
Schwechat : CORP - Competence Center of Urban and Regional Planning