Arrangement, exploitation and protection of Kosjerić municipality's agricultural land
Uređenje, korišćenje i mere zaštite poljoprivrednog zemljišta Opštine Kosjerić
Authors
Oljača, Mićo V.
Oljača, Snežana I.
Kovačević, Dušan
Radivojević, Dušan
Gligorević, Kosta
Pajić, Miloš
Ralević, Miodrag
Mitrović, Biserka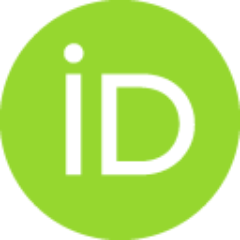 Radosavljević, Uroš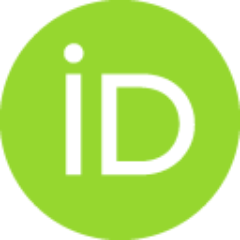 Article (Published version)

Abstract
The Kosjerić municipality is located in the north of the Zlatiborski region and total land area is 456.7 km2 Lower quality soils types and subtypes take the biggest area in the municipality. Loamy sand and sandy loam soils prevail in highland area of municipality. There are vertisol and eutric cambisol on lower terrain. Alluvial soils are under maize, vegetable and meadows, while slight slopes are under cereals, orchards and pastures. On the hilly part of terrain fruit production is traditionally developed. Analysis of the agricultural lands shows that plum orchards are ruined and old, so that renewal is needed. Higher mountainous parts are under forests where beech and oak prevails. Forest area takes 23878 ha (2/3 of total municipality area). Properties and varieties of soils on the Kosjeric municipality territory demand application of complex reclamation measures. These measures should solve range of complex problems, but it takes time and capital goods. Possible positive results of
...
arrangement, agricultural soil usage and protection in Kosjeric municipality are multiple: soil conversion from agricultural to other can not be hold up, but it can be realized with carefully chosen restrictive practices. In western and eastern part of municipality should take up sustainable development principles. To establish forests as much as possible for the purpose of increasing environmental value, economic benefit and protection from erosion and strong current on slopes. Unfortunately Titan cement factory is not possible relocate, although it's position is upstream from town Kosjeric. There is possibility to apply range of suitable protective measures thus considerably improve existing properties of soils and environment.
Opština Kosjerić je najsevernija opština Zlatiborskog okruga, u zapadnom delu Srbije, i ima 359 km². Najveće površine u opštini zauzimaju manje kvalitetni tipovi i poditopovi zemljišta. U brdsko-planinskom delu opštine preovlađuju zemljišta koja prema mehaničkom sastavu predstavljaju ilovaste peskuše i peskovite ilovače. Na nižim terenima se nalaze smonice i gajnjače. Aluvijalne zaravni su pod kukuruzom, povrćem i livadama, a blage padine su pod kulturama žita, voćnjaka i sa pašnjacima. Na brežuljkastom delu je tradicionalno razvijeno voćarstvo. Istraživanja na terenu ukazuju da su šljivici, uglavnom, propali i stari, i da ih treba postepeno obnoviti. Viši planinski delovi su pod šumom u kojoj preovlađuju bukva i hrast. Površine pod šumama iznose 23878 ha (2/3 od ukupne površine opštine). Osobine i raznovrsnost zemljišta na prostoru opštine Kosjerić zahtevaju primenu kompleksnih melirativnih mera, koje treba da reše niz složenih, postojećih problema, ali zašto je potrebno vreme i znatn
...
a materijalna sredstva. Mogući pozitivni rezultati uređenja, korišćenja i zaštite poljoprivrednog zemljišta Opštine Kosjerić su mnogobrojni, od kojih su najvažniji: Konverzija namene poljoprivrednog u drugo zemljište se ne može zaustaviti, ali se može realizovati uz pažljive restriktivne mere. U zapadnom i istočnom delu Opštine, treba sprovoditi aktivno principe održivog razvoja, u pogledu korišćenja zemljišta zasnivati što više šume, zbog ambijentalnih i ekoloških vrednosti, ekonomske koristi i zaštite od erozije i bujica usled nepovoljnih nagiba terena; Nažalost, cementaru -Titan nije moguće izmestiti, iako se nalazi uzvodno od gradskog naselja Kosjerić, ali je moguće primeniti niz adekvatnih zaštitnih mera i znatno poboljšati postojeću situaciju, prema zemljištu i okolini.
Keywords:
Kosjerić municipality / positive results / agricultural land / arrangement / exploitation / protection / Titan cement factory / restrictive practices / opština Kosjerić / pozitivni rezultati / poljoprivredno zemljište / uređenje / korišćenje / zaštita / cementara Titan / restriktivne mere
Source:
Poljoprivredna tehnika, 2009, 34, 4, 83-94
Publisher:
Univerzitet u Beogradu - Poljoprivredni fakultet - Institut za poljoprivrednu tehniku, Beograd
Projects: