Timeless Modernity, Shifting Ideologies: a Vibrant Street in a Distorted Reality?
Authors
Milaković, Mira
Stupar, Aleksandra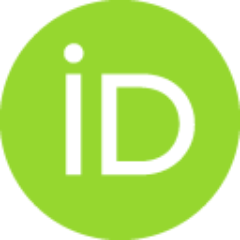 Contributors
Schrenk, Manfred
Popovich, Vasily V.
Zeile, Peter
Elisei, Pietro
Conference object (Published version)

Abstract
The focus of the paper is on the relation between a traditional and a modern concept of street design and regulation, which have been overlapping and upgrading/degrading for decades. The case of the Boulevard of Jurija Gagarina in New Belgrade will be used as an interesting example of a street constructed during the 1960s. The original modernist idea, reflecting the socio-economic background of the socialist epoch, is still recognizable in impressive prefabricated housing blocks, shaped according to the ideas of the Athens charter and the Modernist movement. The street, originally planed as an important transit artery with surrounding housing and green areas, started to transform its landscape during the period of transition (1990s). The position, available empty space and already provided infrastructure have directed a new tide of changes, attracting attention of city authorities, investors and entrepreneurs. The intensity of activities has increased, new office/commercial/ho
...
using units were constructed, but all these transformations have not been supported by the planning concepts which would improve the overall condition and quality of life in this area. Driven by the logic of economic efficiency and profit, the transformation of the Boulevard of Jurija Gagarina has also tackled the sensitive issues of spatial organization, social cohesion, redefined urban needs and questionable sustainability. Therefore, the paper will discuss recent changes and trends which opened some new questions of urban durability, modernity, efficiency and environmental awareness, simultaneously emphasizing a need for an integral approach, adjusted to a new dynamic and multiplying demands of/for the future.
Keywords:
Street design / Regulation / Boulevard of Jurija Gagarina / New Belgrade / Infrastructure
Source:
REAL CORP 2013. Planning Times – You better keep planning or you get in deep water, for the cities they are a-changin'... : Proceedings of 18th international conference on Urban Planning and Spatial Development in the Information Society, 2013, 995-1000
Publisher:
Schwechat : CORP - Competence Center of Urban and Regional Planning
Projects: