ICT instruments as possible support for the equal distribution of population
Authors
Đukić, Aleksandra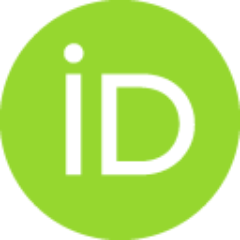 Tomic, V.
Book part (Published version)

Abstract
Unequal city development, namely the faster development of large centers and concentration of power, globalization and local specificities in certain locations, have caused a lack of balance between large city centers and smaller settlements and villages. In Serbia, there are major differences in the level of development, as well as in cultural features of settlements. There are significant economic differences between settlements in the north, the east, and the south of the country, since settlements developed in valleys and hence had better traffic communication, and could therefore be competitive and stay abreast of transformations. Smaller settlements and villages (especially those along the borders, in National parks and in difficult to access rural regions), are marginalized, and face many problems, most often caused by lack of infrastructure, decrease of the number of inhabitants, the dissolution of the secondary and tertiary sector. Today, a quarter of the total population live
...
s in the capital city of Belgrade, while a considerable number of settlements are completely shutting down. These settlements once had their identity and a harmonious balance of all elements constituting the life of the community and the individual. A distinctive social aspect contributed to a rich cultural heritage, but over time this was gradually lost and begins to disappear. The question is if any of the processes (globalization, technological revolution), which contribute to the demographic and economic decline of rural regions, could form a basis for renewal. A classical planner's approach would imply the networking of settlements and providing equal population distribution by investing in infrastructure and providing conditions for settlements through the development of central functions, requiring considerable investments. The other possibility relies on the development of information and communication technologies (ICT), which could provide for many necessities: access to and exchange of information, paying bills and ordering products from a distance, working from home, meetings via Internet conferences, etc. The use of Internet technologies in order to develop settlements, by converting traditional into "net" technologies, can make up for disadvantages of life in smaller settlements and enable their revitalization, by networking them into a global net of settlements, without geographical borders and limits.
Source:
Organizational Communication and Sustainable Development: ICTs for Mobility, 2009, 19-40