Informal planning: Towards promoting resilient governance in Greece
Authors
Papamichail, Theodora
Perić, Ana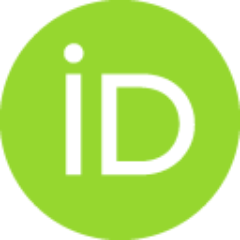 Contributors
Bisello, Adriano
Vettorato, Daniele
Laconte, Pierre
Costa, Simona
Book part (Published version)

,
© Springer International Publishing AG, part of Springer Nature 2018
Abstract
Due to a controversial historical and political background and the prolonged socioeconomic crisis, the culture of collaboration and dialogue is not cultivated at any governance level in Greece. On the contrary, the conventional self-financed real-estate development model is deeply rooted within Greek society—planning regulation supports greenfield development instead of implementing urban renewal or compact-city policies. As a result, Greek cities are affected by sprawl and, often, illegitimate development tendencies. In order to effectively cope with such urban problems, there is an idea of introducing a communicative rationality approach—a tool towards promoting a resilient governance system. However, since collaborative dialogue, networks and trustful relationships among the relevant players build the core of communicative rationality, it is rather challenging to implement an approach in Greece such as a fuzzy-governance context. The paper revolves around two main questions: How can
...
tailor-made initiatives transcend the current sociopolitical obstacles in Greece and contribute to resilient spatial development? How could the country absorb the social, political and intellectual capital in practice that is produced by collaborative initiatives? The central part of the research is the case study presenting the informal planning method (called the Test Planning Process), applied for the first time in the Greek planning context in the city of Patras. Elucidating the role of various actors involved in the process, the paper shows how collaboration in consecutive steps, based on expertise and impartial participation, may reverse irrational decisions, thus promoting the gradual development of an informal approach to spatial planning.
Keywords:
communicative rationality / resilient governance / informal planning procedures / Greece
Source:
Smart and Sustainable Planning for Cities and Regions (Results of SSPCR 2017), 2018, 523-536
Publisher:
Cham: Springer International Publishing AG, part of Springer Nature