Spatial Planning Matters! Inspiring Stories and Fundamental Topics
Contributors
Scholl, Bernd
Perić, Ana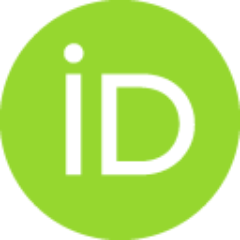 Signer, Rolf
Book (Published version)

,
2018, vdf Hochschulverlag AG an der ETH Zürich
Abstract
This book is a result of the series of four research and debate symposia convened by ETH Zurich members with international academics and practitioners in the field of spatial planning. Launched in 2015, the gatherings first aimed at explaining the use of theories and methods in spatial planning education. Soon the initial idea evolved into an example-driven approach directed towards bridging the gap between planning practice and theory. Briefly put, the book revolves around 'inspiring stories' that describe a wide variety of spatial problems as well as the planning mechanisms used to address these; in addition, 'fundamental topics' are provided to facilitate the understanding of certain planning processes illustrated by the practical cases. There are two main reasons behind choosing this method to introduce spatial planning. Firstly, the spatial planning profession is facing a great crisis. Experts are confronted with a quantum leap in the availability of information and the variety
...
of visualisation and simulation instruments suitable for their analysis. While planners can certainly rely on the new technologies available to support the planning process, it seems to be that the nature of planning process is being underestimated. Planners are once again facing the problem of having the emphasis placed on the products of planning instead on the planning process itself – a paradigm that has been challenged since the 1960s. A second motive to create this book lies in the relationship between planners as experts and lay persons. The latter are usually fascinated with the physical interventions in space, whether these are great urban and architectural complexes or astonishing infrastructural projects. However, what seems to be forgotten, again, is the careful planning process that brought the interventions into being despite numerous problems of various kinds, e.g., lack of resources, time constraints, conflicting interests, legal barriers, etc. Therefore, the key question is: How is it possible to bring the fascinating planning results into the daylight? This book intends to answer this question and create interest and curiosity for the field of spatial planning. Using case descriptions of a new park in Milan, storm water protection in Chicago, redevelopment of an industrial brownfield in Attisholz or a better solution for a traffic project in Antwerp and by throwing light on the topic of planning approaches, special problem-solving methods or reflective leadership, we want to interest readers in the role and importance of spatial planning in securing quality for our daily lives as well as bringing about a sustainable urban future. In their professional lives, spatial planners are required to communicate in a simple and clear manner if they want their concerns to be understood when faced with a multitude of actors from quite different backgrounds, specialisations, institutions and social levels. Therefore, we have tried to write this book in everyday language, free of jargon and technical terms, in an effort to reach a wide audience outside professional planning circles. The book is also directed towards professionals in related disciplines and to spatially relevant actors and politicians who, in one way or another, are involved in realising spatial plans and are interested in spatial matters of public interest. We would be especially pleased if the challenging and sometimes compelling stories presented in this book raise interest in studying spatial planning or lead to advanced educational or professional development programmes. In particular, we hope the examples will also serve as an incentive to use some of the methods and theories described here. Both are needed for well-founded spatial planning and may even serve as a basis for new ideas. Nevertheless, reading this book cannot replace the lessons and information contained in the specialised literature on planning. To meet this need, we have included references to informative and enlightening sources as a basis for possible further research in the field of spatial planning. In conclusion, we are sincerely grateful to all the authors who compiled interesting planning practice examples and key planning topics and have thus genuinely contributed to the quality of this book. We also want to thank them for their active participation and commitment over the last few years. We hope that this collaborative effort and critical exchange of ideas serves to motivate and inspire everyone involved in the field of spatial planning. Finally, we want to thank all those at ETH Zurich who made it possible to publish this book.
Keywords:
spatial planning / planning theory / planning methods / case studies
Source:
2018
Publisher:
Zurich: vdf Hochschulverlag AG an der ETH Zürich