Contemporary subsidized housing architectonic concepts
Savremeni arhitektonski koncepti subvencionisanog stanovanja - komparacija svetskih i domaćih iskustava
Autori
Međo, Verica
Ristić, Jelena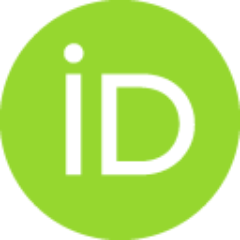 Članak u časopisu (Objavljena verzija)

Apstrakt
This paper presents a concept and examples of contemporary subsidized housing, analyzing similarities and differences between the housing models in the world and in Serbia. Contemporary housing policy requires new ways and mechanisms of the use of subsidized housing units, which has resulted in the need to consider innovative concepts, aiming at redefinition of existing concepts and creation of adequate offer for a great number of groups of diverse users. Housing model is considered as a process, political mechanism through which a certain group of population obtains ownership over their flats, while a concept of the residential building is considered as being an important segment of this process directly dependent on the model itself. The factors directly affecting design of such buildings are analyzed; a new attitude towards potential beneficiaries and their needs, financial possibilities, social status and the way in which flats are used, is established. It is emphasized that resear
...
ch and experiment in architectural design enable defining of the new housing concepts, supported by technological solutions, sustainable development and growing awareness on housing problems, on the other hand.
Rad se bavi istraživanjem koncepata i primera savremenog subvencionisanog stanovanja, analizirajući sličnosti i razlike između modela stanovanja u svetu i u Srbiji. Savremena stambena politika zahteva nove načine i mehanizme korišćenja subvencionisanih stambenih jedinica iz čega je posledično usledila potreba da se razmotre inovativna rešenja u cilju redefinisanja postojećih koncepata i stvaranja adekvatne ponude za raznovrsne korisničke grupe. Model stanovanja se posmatra kao proces, politički mehanizam pomoću kojeg određena grupa populacije dolazi do vlasništva nad stanom, a koncepcija stambenog objekta se sagledava kao važan segment tog procesa, koji je direktno zavistan od samog modela. Razmatraju se faktori od neposrednog uticaja na projektovanje ovakvih objekata; postavlja se novi odnos prema potencijalnom korisniku i njegovim potrebama, finansijkim mogućnostima, socijalnom statusu i načinu korišćenja stanova. Ističe se da istraživanje i eksperiment u arhitektonskom projektovanju
...
omogućavaju da se definišu novi stambeni koncepti, podstaknuti tehnološkim solucijama, održivim razvojem sa jedne i narastajućom svesti o problemima stanovanja sa druge strane.
Ključne reči:
subsidized multi-family housing / user / experiment / subvencionisano višeporodično stanovanje / korisnik / eksperiment
Izvor:
Nauka + Praksa, 2010, 13, 69-72
Izdavač:
Univerzitet u Nišu - Građevinsko-arhitektonski fakultet, Niš