How to understand the history of housing planning in modern Serbia to achieve new quality in housing?
Authors
Antonić, Branislav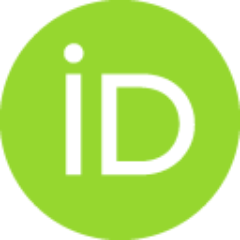 Conference object (Published version)

,
TU Delft - Faculty of Architecture
Abstract
The topic of (post)socialist housing has been in the spotlight of European science for years. It has usually been examined in relation to specific social and economic aspects, such as tenant rights, social affordability or the issue of rents. Furthermore, it has been interpreted through the lenses of functional and physical aspects, close to urban planning. Nevertheless, scientific research traditionally makes a clear distinction between (post)socialist housing and its "counterpart" in Western Europe, regardless of the aforementioned aspects. However, this "dichotomy" has not been clear-cut in all parts of Europe. The space of former Yugoslavia is a good example of this ascertainment. Centrally positioned, Serbia has had a particularly interesting history of housing planning. Both western/capitalist and eastern/socialist influences have blended in Serbian housing since the beginning of modern age, in early 20th century. The former Oriental matrix of housing has gradually transformed in
...
to a specific urban construct through mixed influences. It began with early capitalist progress, which formed both the first modern housing and the informal housing in interwar period. The second period was very interesting because of a unique socialist model in housing with numerous western influences. The last period, i.e. post-socialist transformation, has brought some remnants from the past; visible informality has been developed side by side with new market-oriented housing models, causing observable housing segregation. This situation has created a new distinctiveness of Serbian housing. The purpose of this research is to understand these planning patterns of housing in Serbia, aiming to give recommendations and guidelines for a more resistant and proactive housing planning. This aim will be achieved through the critical presentation of the mentioned three periods. Significant effort will be put into headlining the distinctiveness of the planning of Serbian housing, which can be a crucial element for its qualitative transformation.
Keywords:
Housing / Urban planning / (post)socialism / Transition / Serbia
Source:
HISTORY URBANISM RESILIENCE: The Urban Fabric, 17th IPHS Conference, Delft 2016, 2016, 2, 165-174
Funding / projects: