(Ne)održivo lokalno planiranje u čeljustima tranzicije - sudbina sportskih i rekreativnih površina u praksi planiranja u Beogradu
Authors
Mitrović, Biserka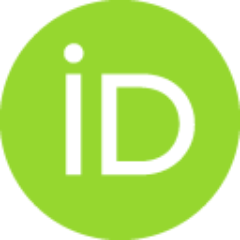 Article (Published version)

Abstract
The concept of public interest is equally related to the (public construction) land, the land use of general / public interest or public interest activities, such as activities related to environment and protection of cultural heritage. In the period of transition, public interest, in the situation of a flexible interpretation of the plans, the current legislative context, arbitrary treatment by the various institutions and pressures of the capital is increasingly losing its significance. Such phenomena are in conflict with the basic premises of sustainable development of the city, which is to be measured through operationalization at least by: Social sustainability and the application of the principle of equality through the creation of physical conditions for the minimization of social differences and favoring of social and spatial cohesion; Sustainable urban planning - local planning strategies that are developed to take into account the welfare of the local economy and population;
...
Sustainable land use; Institutional sustainability, which includes the improvement of procedures and institutional arrangements that contribute to the introduction of an integrated approach. Following the approach 'learning from mistakes', the paper presents an example of treatment of sports and recreational areas in Belgrade in the current local practice, discussing if this treatment can be sustainable, and whether the profession should resist the above transition trends.
Pojam javnog interesa se jednako vezuje za (gradsko građevinsko) zemljište, namenu od opšteg / javnog interesa, ili pak aktivnosti od javnog interesa, kao što je slučaj sa aktivnostima vezanim za zaštitu životne sredine ili zaštitu kulturnih dobara. U periodu tranzicije javni interes, u situaciji fleksibilne interpretacije planova, aktuelnog zakonodavnog konteksta, arbitrarnog tretmana od strane brojnih institucija i pritiska kapitala sve više gubi na značaju. Ovakve pojave u suprotnosti su sa osnovnim premisama održivog razvoja grada, koje operacionalizacijom treba da se iskazuju najmanje kroz: Socijalnu održivost i primenu principa jednakosti kroz stvaranje prostornih uslova za minimiziranje socijalnih razlika odnosno favorizovanje socijalne i prostorne kohezije; Održivo urbanističko planiranje - strategije lokalnog planiranja koje se razvijaju tako da uzimaju u obzir dobrobit lokalne privrede i stanovništva; Održivo korišćenje zemljišta; Institucionalnu održivost, koja podrazumeva u
...
napređenje procedura i institucionalnih aranžmana što doprinosi uvođenju integrativnog pristupa. Sledeći pristup učenja na greškama, ukazujemo na primer tretmana nekih sportskih i rekreativnih površina u Beogradu u aktuelnoj domaćoj praksi, diskutujući koliko se ovakav tretman može smatrati održivim kao i da li struka može da se odupire navedenim tranzicionim trendovima.
Keywords:
public services / sustainable planning / transition / javni servisi / održivo planiranje / tranzicija
Source:
Nauka + Praksa, 2011, 14, 47-50
Publisher:
Univerzitet u Nišu - Građevinsko-arhitektonski fakultet, Niš